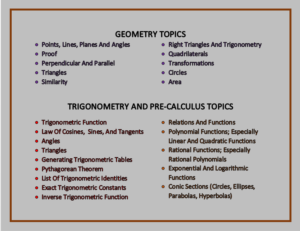 Any of these Geometry, Trigonometry, or Pre-Calculus topics troubling you?
Your grades dipping lower than you want just like the bitter cold winter temps are in PA right now?
Let's get together and solve your problems! Book a free consultation or your first session right away. Don't waste any more time in frustration.