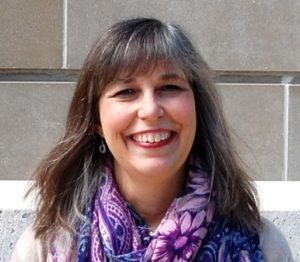 Susan Tighe has been tutoring or teaching math since she was in 8th grade when she was asked to be a teacher's aide to a 7th grade math class at Wilde Lake Middle School. She continued as a peer tutor in high school at Great Valley High School. While earning a bachelor's in Secondary Education/Mathematics at the University of Pittsburgh, she tutored at the student tutor center and was an undergraduate teaching assistant for an algebra professor.
Susan taught in various positions with Community College of Allegheny County, the Diocese of Pittsburgh, and Northern Allegheny County Schools substitute service while tutoring privately. Susan was in charge of the tutoring of Natural Sciences for Point Park College. Later, she was a homebound tutor for Pine-Richland School District. In recent years she has been a Curriculum Coordinator for Laurel Springs School, an online school, as well as an Education Associate for Career Solutions Publishing, an educational software company. Currently, she is the proprietor of PA Math Tutor and a professional math tutor for Valley Forge Military College . She has privately tutored all levels of math from basic math through Calculus II and Linear Algebra, students ages nine through 59.
Please use the above online scheduler to arrange tutoring times as well as rescheduling or cancelling if needed.